The postman comes to my house once per day – if that. My email comes all the time, and it's bad for productivity and focus. Happily, it's possible to change that with gmail-based email in a very effective way.
Three things need to happen to achieve it:
Incoming email needs to be moved to a holding area until it's postman time and your messages get delivered.
The holding area should be hard to access, otherwise you'll sneakily check your email too often!
The postman should deliver your messages (move them from the holding area to the inbox) according to some schedule. For me, that's once per day at 0800.
To achieve the first two, create a new label called __deferred in gmail:


Then, make sure it's hidden from you as well as possible:


Then create a new filter to move new mail to the deferred folder (here I use anything that's not from me as the criterion):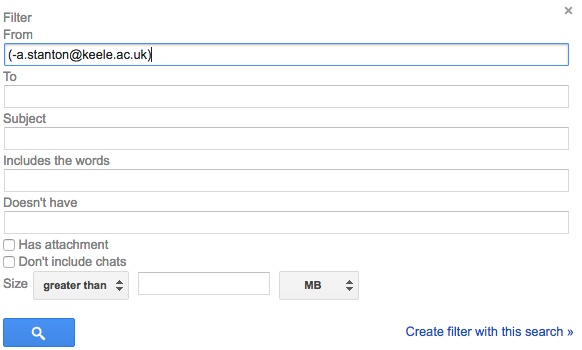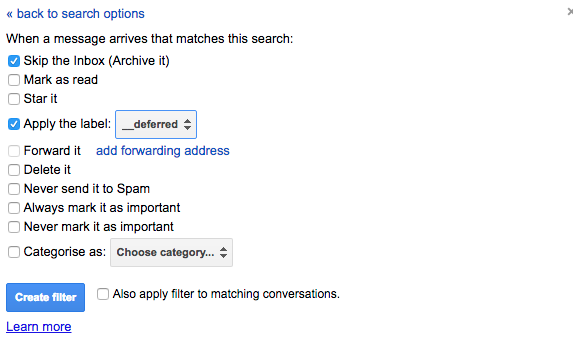 Now, all you need is a way to schedule moving the emails from "deferred" to inbox when you want your postman to visit (point three, above). This requires you to create a script that runs on a schedule, using Google Scripts.
Rather than copy it out, I refer you to the original source of this tutorial. Scroll down to "Creating the Google Script" and follow the instructions. One slight change is in accessing the triggers, just press the highlighted button: